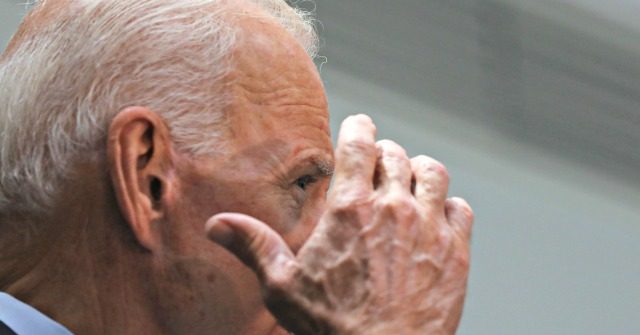 Former Vice President Joe Biden laid out an extensive foreign policy vision meant to counter President Donald Trump's "America First" agenda during a speech in New York City on Thursday.
Biden, who has been criticized by former Obama administration colleagues for being on the "wrong" side of most international issues, began his remarks by noting that American policies at home and abroad are "deeply" intertwined.
"In 2019, foreign policy is domestic policy, in my view, and domestic policy is foreign policy. They're deeply connected," the 76-year-old Democrat frontrunner said. "A deeply connected set of choices we make about how to advance the American way of life and our vision for the future."
Arguing that Trump's "Twitter tantrums" and "embrace of dictators" had ruined America's standing in the eyes of other nations, Biden said his first actions as president would focus on strengthening democracy. To that end, Biden said his administration would remake the U.S. education system, expand the Voting Rights Act, reform the criminal justice system, and implement more transparent campaign finance laws.
"We have to prove to the world the United States is prepared to lead, not just by the example of our power but by the power of our example," he said.
Biden further pledged to improve America's moral leadership by relaxing immigration and asylum laws, protecting illegal aliens already in the country, and reversing policies that prevent tax dollars from going to abortion providers overseas .
"The challenge of following this disastrous presidency will not be just to restore the reputation of our credibility," Biden said. "It will be to enact a forward-looking foreign policy for the world as we find it today and as we anticipate it will be tomorrow and years to come."
The centerpiece of that "forward-looking global" agenda, according to the former vice president, would be renewed cooperation with other nations to tackle "dangers" like climate change, nuclear proliferation, cyber warfare, and terrorism.
"American security, prosperity, and our way of life requires the strongest possible network of partners and alliances working alongside one another," Biden said. "Donald Trump's brand of 'America First' has too often led to America alone."
If elected, Biden promised to organize and host a "global summit for democracy" to renew "the spirit and shared purpose of the nations of the free world." The summit's goal would be to push countries to fight corruption, advance human rights, and fight back against authoritarianism, nationalism, and ill-liberal tendencies.
"We have to be honest about our friends that are falling short and forge a common agenda to address the greatest threats to our shared values," Biden said, before outlining the private sector's role.
"We'll challenge the private sector, including the tech companies and social media giants, to make their own commitments," he said. "I believe they have a duty to make sure their algorithm and platforms are not misused to sew division here at home or empower their surveillance states to be able to facility their oppression and censorship in China or elsewhere."